JMD $25,000,000
USD $198,870
CAD $254,998
€166,990
£147,362
FOR Sale
St. Catherine, Linstead, Merlbourne Boulevard
JMD $25,000,000
USD $198,870
CAD $254,998
€166,990
£147,362
FOR Sale
6 bed rooms
4 bathrooms
Garage Available
Price Reduced !!! - This property is an amazing offer.
This house boast an exquisite 5 bedrooms, 3 bathrooms, fully equipped Kitchen, back & entry patio, Jacuzzi, living room, dining room, family room, and an enclosed garage that can hold up to 8 vehicles.
The property also has a lovely Cottage with 2 rooms, a fully equipped Kitchen, bathroom, living & dining room.

The possibility of extending or converting this residence to a Hotel or Villas is definitely worth exploring on the approx. 2 acres being offered.
Inside

· Stove
· Refrigerator
· Washer
· Dryer
· 2 Bedroom AC Unit(s)
· 3 Other Room Fan(s)
· Water

Outside

· Building Material: Concrete
· Yes Car Garage(s)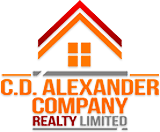 Gilene Smith
gilene.realtor@gmail.com
876.754.6151 , 876.754.9991-2